Neptune Systems TRIDENT (Alk, Cal, Mag) Monitoring Device - Neptune Systems
AVAILABLE TO SHIP TODAY!
Apex required. 
The Trident is an automated testing system that regularly tests alkalinity, calcium, and magnesium in your saltwater aquarium — and then communicates this information to your Apex so you can get alerts, and change your dosing. When combined with the DOS (available separately) it creates a fully automated system for the proper dosing of supplements, maintaining them at consistent levels.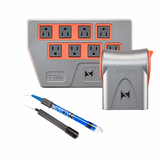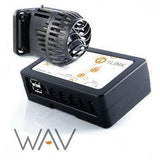 More from this collection